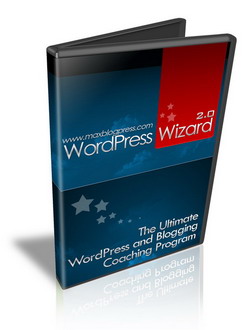 If you read any popular blogging tips online (like on this site), WordPress is often the software behind the site. There's a good reason for it too. WordPress is the best software to easily build a site and a blog without much technical know how. An increasing number of marketers are finding that it's an amazing tool to help them grow a profitable business empire and are switching from Blogger.
Besides being a good communication tool, blogging is also a great way to make money. If you're new to blogging and yet want to start quickly, there are several business models you can try for maximum results in a short time.
1) Get paid to blog – Using this method, you create your blog and add a few good articles to it. Then you signup with paid blogging networks like Pay Per Post or Review Me and see what "opportunities" are available. These networks are filled with advertisers looking for blogger who can help them spread the word, and they are willing to pay. Accept the opportunity, write about it on your blog, and you get paid.
2) Create AdSense WordPress blogs – This option requires a little more technical know-how. You need to build a WordPress blog on a specific niche topic, and start writing some good content on it. At the same time, try to get links from other blogs by leaving comment on the blogs or by doing a link exchange with the blogger. The objective is to get more traffic who will click on your AdSense ads and make you money.
3) Setup affiliate marketing on WordPress blogs – Again, you set-up a good WordPress blog but with this model the amount of content you publish is not as important as the "selling quality" of the content. Each post you write must pre-sell the web visitor and convince him to click on your affiliate links. When the visitor makes a purchase online after that, you get credited for the sale and earn commissions.
4) Setup an app themes WordPress blog and monetize it – A few years ago, AppThemes revolutionized the "app themes" market and began selling niche themes such as a classifieds theme, job board theme, directory theme, and even a coupon theme. Now you can setup your own niche site and make money by selling ads, business listings, etc.
Ultimately, which model you choose depends on how much time and resources you can dedicate to creating and managing your blogs. Your best bet is to choose a low-investment option at first. When you get the hang of it, you can venture into other blogging models as well. Just find something you are passionate about and start writing. Sprinkle in some AdSense ads and then start writing about related affiliate marketing products. Using WordPress is the best platform to build your empire on and best of all, it's free.
If you're serious about learning WordPress and making money from your blog, I highly recommend checking out WordPress Wizard 2.0. It's a great video tutorial series that walks you through everything from the basics of buying a domain, setting up web hosting, installing WordPress, and other great internet marketing strategies.
Ready to super charge your blog? Check out our partners professional premium WordPress themes!
If you like this post then please consider subscribing to our eBlog Templates RSS feed. You can also subscribe by email and have new templates and articles sent directly to your inbox.