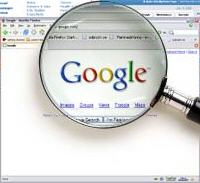 Because of the way blogs are structures and how they work, sometimes, it can be said that Search Engine Optimization (SEO) for blogs is one step further than websites. While most of these techniques eventually also require a some tweaking, blogs need to be tweaked from a systems perspective – one single change to the blog template will affect all the individual posts.
Here are three points you will want to implement on your WordPress blog, to get it better optimized for search engines.
1. Change your permalink structure
The WordPress default installation has a permalink URL that goes something like https://www.myblog.com/?p=123. While Google does let pagerank flow into single parameter URLs like this, a more optimized permalink URL would go by the structure of https://www.myblog.com/category-name/post-name/
The reason for this is because if you are writing for SEO, you would most probably have keywords in your post title, and WordPress uses the post title to generate the post slug. Using this permalink format would result in the permalink URL with keywords embedded within.
2. Customize the page title to change for each post
The default WordPress title format for individual post puts emphasis on the blog name, putting the blog name before the post title. However, from an SEO perspective, it would be wise to have a different title for each page (post) in the website, therefore, tweak your single.php file, and make sure you change your title for the page to be something that emphasizes the post title first, before displaying the blog title. The blog title is already used for the home page!
3. Get more inbound links by commenting on other blogs
One of the best ways to automatically get an inbound link to your blog is to go ahead, search technorati for blogs that are relevant to you, and then start posting valuable comments on these blogs. In fact, this does not only help you get an inbound link, potentially raising your page rank, but if your comment is valuable, readers of the other blog would also want to drop by your blog as they read the comment.
4. Modify your template to ensure proper use of header tags
Unfortunately, but true, most templates featured on the web are built only with aesthetic appeal in mind. Designers who work out the templates use CSS classes to tweak the look and feel of the site. However, what search engines see eventually is the underlying HTML. Make use of the header tags H1 to H6 to properly emphasize and show the hierarchy of information in the site.
Ready to super charge your blog? Check out our partners professional premium WordPress themes!
If you like this post then please consider subscribing to our eBlog Templates RSS feed. You can also subscribe by email and have new templates and articles sent directly to your inbox.