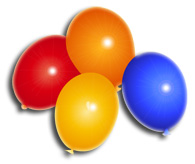 I get tons of emails and comments from people asking me to convert all sorts of different templates but unfortunately I can't fulfill everyone's request. There are literally hundreds (if not thousands) of really cool WordPress and open source .css templates available on the web but it's sometimes difficult to decide which Blogger templates will be popular with my visitors.
So what better way to come up with the next Blogger template than to have a contest! In the best interest of my readers and visitors, I'm asking you to suggest templates that you think would be popular with other Bloggers. This means one lucky winner will get the Blogger template he or she has always wanted — for free I might add as well as a free footer link within the new template!
How Will This Work?
Get your mouse finger ready and start browsing the web! I'm depending on you to find the coolest WordPress or open source .css template out there. Make sure it's free with no copyright restrictions. Any templates suggested that are in violation will not be considered. The template must also be in a blog-style format otherwise it won't work properly with Blogger nor be easy to convert.
After finding what you think is the winning template, paste the template name and url where it can be demoed and downloaded from in the comments box below. Make sure there's not already the same template suggested otherwise the person who first submitted it will only be considered. If you've designed your own template feel free to suggest it as well. Just make sure it's really cool and high quality otherwise it might be removed from the list.
We will stop taking new template suggestions after March 9th, 2008 and will then narrow down the list. The finalists will be voted on and the winner announced on March 16th, 2008.
The template that wins will be converted by yours truly into a beautiful free Blogger template for all to download. Not only that, but the person who suggested the winning template will be given a free footer link within the template! That means your link will be included whenever someone downloads the template from eBlog Templates. If you're not familiar with the SEO benefits of inbound links, then you probably don't appreciate this prize but trust me, it's a great way to help you increase your rankings in search engines. In short, the more inbound links to your site tells Google it must be important.
Good luck with your searches and I look forward to seeing some new cool templates!
Update 3/11: We're going to extend this contest until the end of the month so we can get more template suggestions. Contest will close 3/31/08 and then we'll vote on the list. Thanks for all the suggestions thus far!
Update 4/1: Contest has closed and a new post will be released shortly with the finalists to vote on. Once the winner has been declared on 5/1/08, eBlog Templates will begin converting the template. The winner will also decide the footer link they would like to use as their prize!
Update 4/8: The contest finalists have been announced! Check out the article here. Good luck to Javi and Andre!
Ready to super charge your blog? Check out our professional premium blogger templates or make money by joining our blog affiliate program!
If you like this post then please consider subscribing to our eBlog Templates RSS feed. You can also subscribe by email and have new templates and articles sent directly to your inbox.