First of all, thanks to everyone who participated in the "What Blog Template Should I Make Next" contest! The list of submissions was nicely selected and as expected, several of the submissions were magazine-style templates which is the latest trend in blog templates.
The bad news is at this point magazine-style themes are really hard to convert into an acceptable working fashion. This is primarily due to the fact of Bloggers' limited template tags and not being able to create a static home page. I have seen a couple attempts of sites trying to convert magazine-style themes but the results haven't been too good.
With that being said, I think it's in the best interest of everyone if eBlog Templates converts a template that will work as designed and will also be popular for other Blogspot bloggers.
Here's a summary of the templates submitted (excluding templates that are copyrighted, already converted, or only available for purchase). The list is ordered by date submitted.
1) Visionary by Justin Tadlock (submitted by SMSreports) – live demo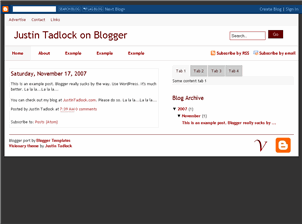 2) Mag Style by JackBook (submitted by SMSreports) – live demo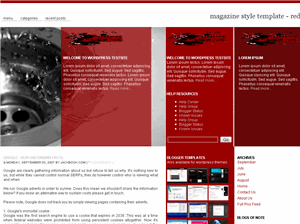 3) LightBreaker by Moses (submitted by Javi) – live demo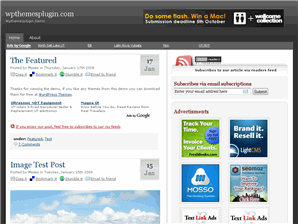 4) Mimbo by Darren Hoyt (submitted by Keite) – live demo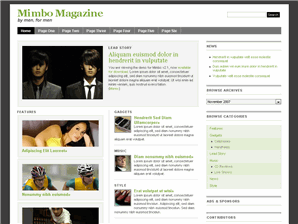 5) Massive News by Jason Schuller (submitted by Andre) – live demo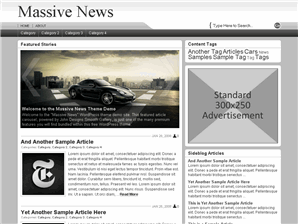 6) Branford Magazine by Michael Oeser (submitted by Andre) – live demo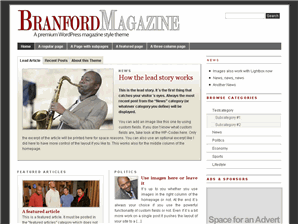 Thanks to Andre, Javi, Keite, and SMSReports for the 6 great submissions! I really like them all but unfortunately we need to eliminate 4 based on the entry requirements listed above. The Visionary, Mimbo, and Branford magazine-style themes will not convert over to Blogger well (if at all) and the Mag Style template by JackBook has already been converted.
That leaves us with two finalists: LightBreaker and Massive News. Congrats to Javi and Andre for making the finals!
Now comes the part where we leave it to the eBlog Templates visitors to vote on the winner. The poll below will be left up until the end of April at which time the winner will be announced. Then I will convert the winning template and include a footer link (of the winners choice) and release it on eBlog Templates!
If you aren't familiar with SEO (search engine optimization) just the fact of having a viral footer link back to your site will substantially help your site rank better. Essentially whoever downloads and installs the template will have a link back to the winners site!
Update: The contest is over the winner has been announced. See the results here.
Place your vote below. You can only vote once so don't try to fool the system! 😉
Opinion Polls & Market Research
Ready to super charge your blog? Check out our professional premium blogger templates or make money by joining our blog affiliate program!
If you like this post then please consider subscribing to our eBlog Templates RSS feed. You can also subscribe by email and have new templates and articles sent directly to your inbox.