The results are in and we have a winner! If you haven't been following our "What Blog Template Should I Make Next?" Contest then let me quickly fill you in.
At the end of February, I asked my readers to submit templates they wanted to convert to Blogger. We received many cool submissions and narrowed down the finalists to six templates. From there we managed to squeeze out two finalists: LightBreaker and Massive News which were submitted by Javi and Andre.
We then let our visitors vote on which template eBlog Templates was going to convert next and after 30 days of voting, we've finally got a winner! Congratulations to Javi with his submission of LightBreaker. He won 61.2% to 38.8% and both received votes from all over the world!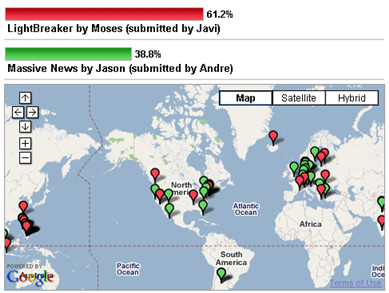 Now comes the part where we need to convert the winning template, include a footer link (of the winners choice), and release it on eBlog Templates. Javi, please let us know what footer link you want so we can include it in the template. It will be converted by the end of May and then launched shortly thereafter.
Here's a preview of what the template will end up looking like: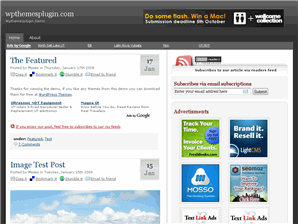 Thanks again to everyone who contributed and I look forward to building out this beautiful template!
Ready to super charge your blog? Check out our professional premium blogger templates or make money by joining our blog affiliate program!
If you like this post then please consider subscribing to our eBlog Templates RSS feed. You can also subscribe by email and have new templates and articles sent directly to your inbox.