Here's a new template based off the original Cutline WordPress theme which is a sophisticated and very functional Blogger template. The best part is it's extremely flexible and can be used for any type of blog. It allows you to switch out the header image which means the type of theme you can have is unlimited. It also comes with an integrated search box, rss feed icon, and 3 columns for adding any widgets you like.
Here are 10 cool header images the original author has provided for you but like I said, you can swap out and use any image you already have. Just make sure the image you use is 900px in width by 200px otherwise it will look funny. The default image is the blue clock.

How to add a different header image
So if you want to either use one of the other header images above or insert your own 900px in width by 200px image, you'll need to follow these steps.
Edit the header page element and select "Image from the web" and NOT "From your computer" otherwise the header image will come out funny.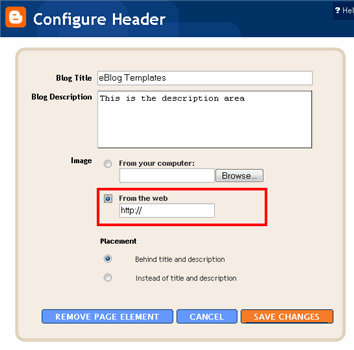 Next enter the actual image url you want to use (it needs to be on the web already like one of the 10 images above). If you decide to use one of the image above, just click on it to enlarge and copy the url from your browsers' address bar. It will look something like this : https://i254.photobucket.com/albums/hh92/eblogtemplates/greypress/pedestrians.jpg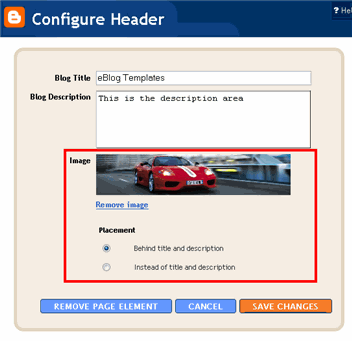 Paste that into the "image from the web" text box and then hit save. The new image should be loaded up and you're good to go!
Thanks to Dan S for converting this cool WordPress theme into a new Blogger xml template! Also many thanks to Pearsonified for creating the original design!
Ready to super charge your blog? Check out our professional premium blogger templates or make money by joining our blog affiliate program!
Want to make your blog stand out from the crowd? I recommend giving your newly downloaded Blogger template a unique and personalized look. Read our Free Blogger Header Images article and find yourself a great custom header image!
If you like this post then please consider subscribing to our eBlog Templates RSS feed. You can also subscribe by email and have new templates and articles sent directly to your inbox.